Free LINZ NZTopo50 based Garmin Custom Maps
Garmin Custom Maps for New Zealand are now freely available for download from NZ Topo Map.
Each map sheet is available as an individual kmz formatted Garmin Custom Map download so you can pick and choose the areas you want coverage for.
To get an idea which Garmin devices support Garmin Custom Maps visit their website: http://www.garmin.com/us/products/onthetrail/custommaps
These kmz formatted files can also be used as light weight Google Earth overlays as an alternative to the official heavier LINZ GeoTIFF's.
To download these Garmin Custom Map files…
Visit NZ Topo Map and search for the location you're interested in: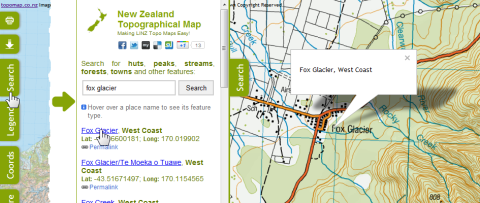 Open the downloads tab and click the map sheet you want to download to see the download links: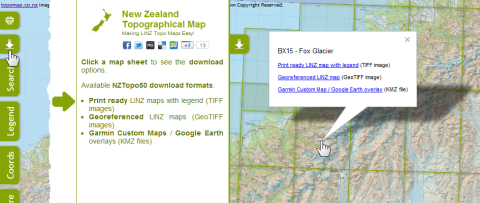 Once you've downloaded the Garmin Custom Map compatible kmz files you want you can copy them to your Garmin device for use off-line: